2WD Motorcycle build plans.
How much fun it is to go off-road on an ATV ? Since I was a child I always wanted to build my own 2WD off-road motorcycle, and now, build plans are offered here.
This 2X2 is capable of slicing through rough terrain like mud, swamps, snow, and mountains without hesitation. It can also navigate where four wheel ATVs cannot due to its compact, light-weight size. Weighing around 100 kg, it's collapsible and can be broken down in less than five minutes and stored in the trunk of a car.
It is ideal for fans of hunting, fishing, tourism and active recreation in nature.
You can easily build this 2×2 motorcycle yourself with these comprehensive plans. I'll give you the 3D CAD drawings and dimensions of every part that needs to be made, along with lists of materials, cutting lists and detailed construction instructions. Every assembly, part, bolt, nut and washer is listed there. Everything you need to build your own 2×2 motorcycle. Plans and instructions are clear and are very easy to follow.
These are high quality C.A.D designs (Autodesk-INVENTOR). They have been formatted to be read using adobe reader. You will really enjoy building and riding this beast.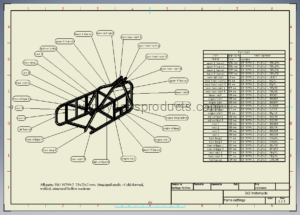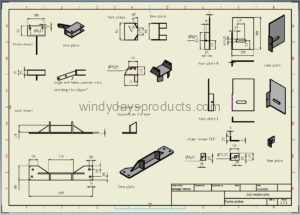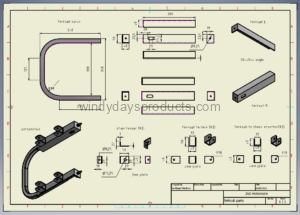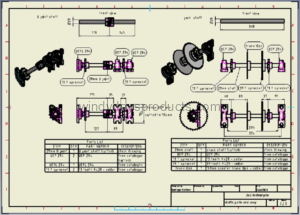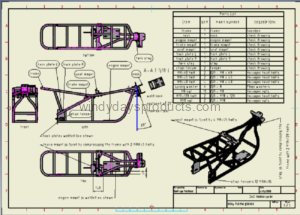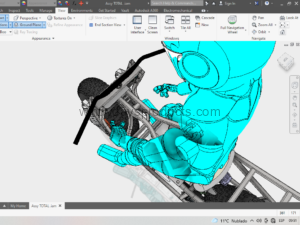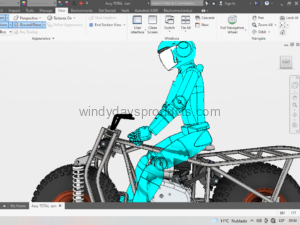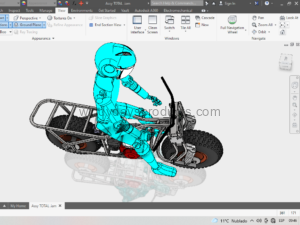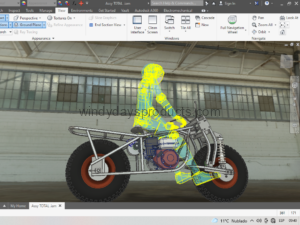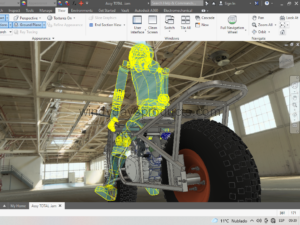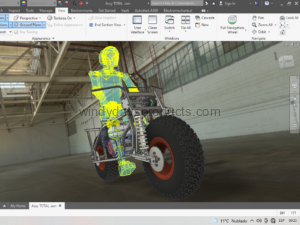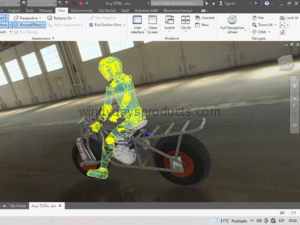 ATV Thechnical Specifications:
Engine: 4 stroke, gasoline powered. like Honda GX-200.
Displacement:  200 cc.
Horsepower: 7 h.p.
Transmission: 2X2,  #428 chain.
Engine start: Pull cord.
Drivetrain:  CVT.
Fuel-Tank Capacity:  4 liters (about 3 working hours).
Brakes:  hidraulic disk brake.
Tyre size: 25х8-12.
Rim size: 12×6.
Tyre pressure:  3-5  PSI.
Weight:  around 100kg.
Towing capacity: 600 kg.
Suspension: leading link fork.
Fast folding capability.
Dimensions: length 1950mm. width 750mm. seat heigth 750mm.
wheelbase: 1300mm.
Ground Clearance: 280mm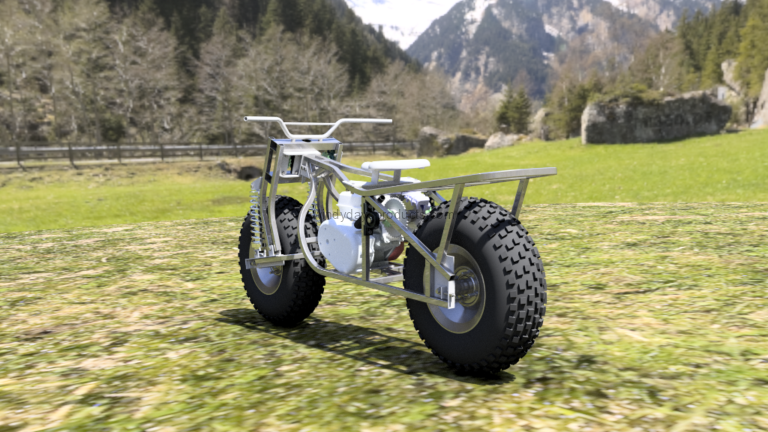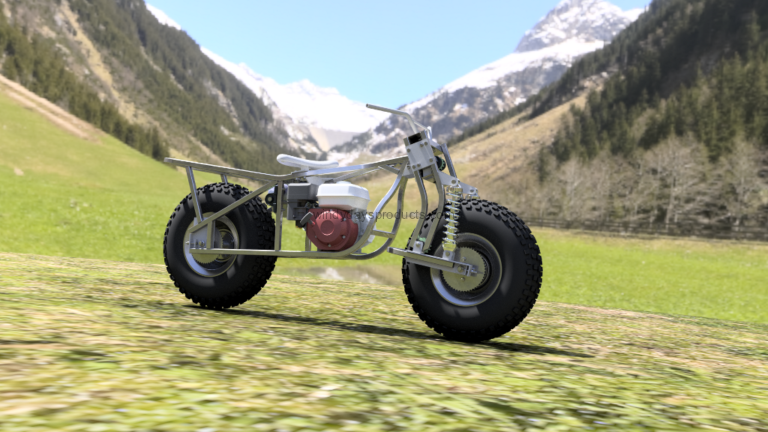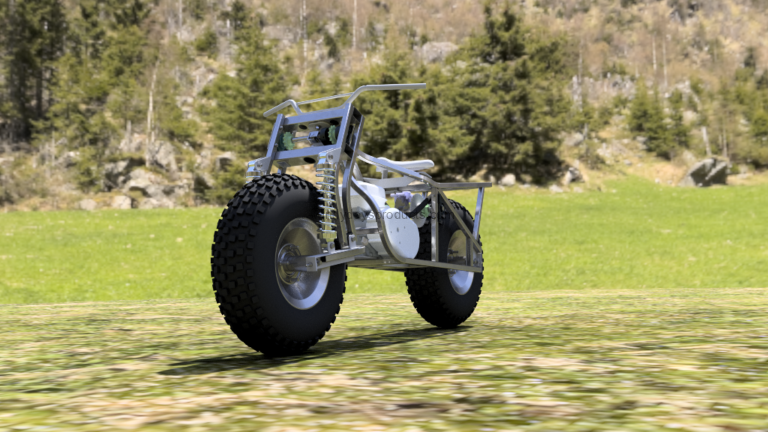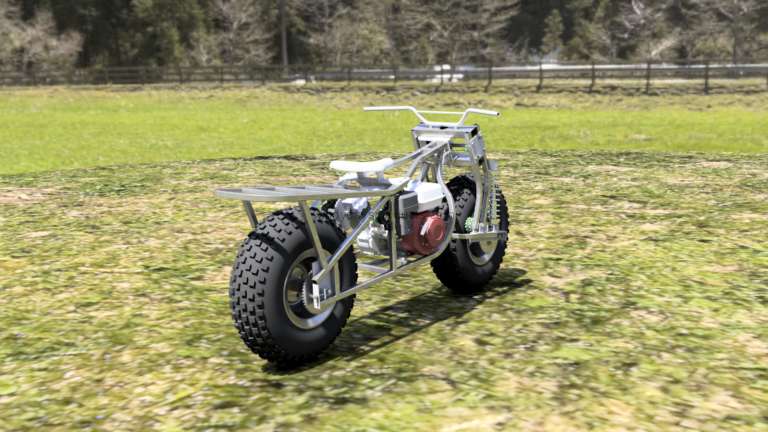 Get the 2x2 Motorcycle Build Plans
GET the 2×2 Motorcycle Complete and detailed construction plans, lists of materials and instructions (.pdf)
(Includes front suspension: leading link fork build plans)

Plus the Tube Bender plans (.pdf)
– USD 38 –
An All-Terrain Vehicle... A Utility Vehicle... A Force Multiplier... All in one.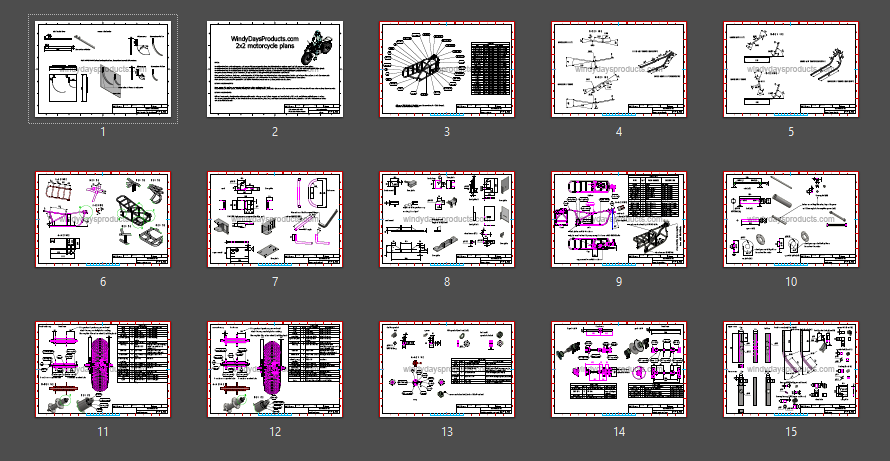 I have detailed every bar in the frame calling out all angles, dimensions and bend radius.The manual include step-by-step progressive construction drawings with sub-assemblies, weldments, bending details, angles etc… Basically, you start at the beginning of the plans & work your way through step-by-step.
Frame is made of 25mmx25mm (1″x1″) square tubing, so as first step to build this motorcycle, a simple but effective tube bender has to be built. But don´t worry, the tube bender plans are also included and that won´t take more than 2 hours of your time.
As always, I look forward to helping you with your project. So if for any reason during construction you have a question, just contact me.