If you have a beginner in the family, this is the ATV for you. Its tiny and budget minded. A very easy quad to build and it's ready for action. It's for the little ATV enthusiast in the family. But at it's heart, it is just an absolute blast !

Here are some key features of the build out:

Simple low cost design
Smaller size for kids
2 stroke motor from 30cc to 80cc! Tons of Room for Upgrades!
4.10/3.50-4 tyre size
BMX handlebars and stem

For riders 12yrs - adult
A great beginner's project but tough enough on the track to give you a lot of fun! With very small adjustments to the design you can put any size of motor you want on this little quad.

These plans will show you how to build this mini ATV. Each set of plans includes detailed drawings & written instructions on HOW TO build this mini quad from scratch. The fully illustrated build manual includes complete cutting & materials lists. Includes all build parts lists and assembly manuals, with easy to follow instructions and handy tips on every page.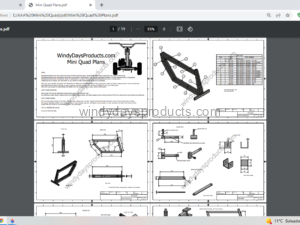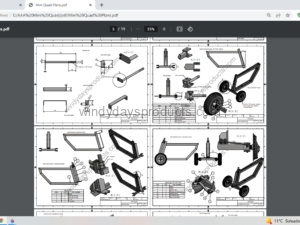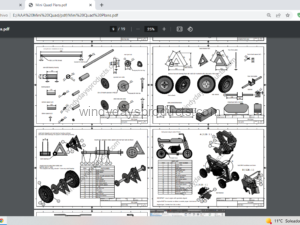 Building this quad frame is straight forward. Arrange and brace the steel tubing on your workbench, tack weld the frame together, then weld everything up. We will focus on the base frame, then move on to other components in the next page.

With a little skill anybody can build these projects. I´m always an email away if you have any questions while building one of these projects.